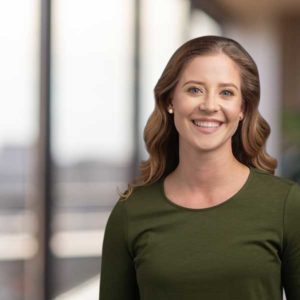 Bio
Allie is a warm, compassionate, and knowledgeable clinician who at her core believes that people are doing the best they can. She brings a validating and challenging approach to her work, aiming to provide direct information, clarity, and direction from diagnosis and comprehensive assessment. Allie is curious, practical, and has a strong work ethic and sense of integrity. She has a special interest in working with and supporting important interpersonal relationships and the challenges brought by our connections with those closest, which is clear in her ability to discuss complex family dynamics in her reports.
Education & Prior Work Experience
During her time as an undergrad at Princeton University, Allie discovered her passion for working with struggling adolescents and young adults as a leader in a freshman orientation program. Following graduation, she continued to pursue this path in wilderness therapy as a field guide, clinician, and researcher. Eventually, she realized that she wanted to direct her energy into clinical work, and began her doctoral degree in Counseling Psychology at the University of Utah, where she fell in love with working with couples, families, and individuals across the age spectrum who need assistance in clarifying their values, working through challenges in relationships, and finding their authentic selves.
She has also served in several different clinical settings across her decade of experience:
Primary Children's Hospital Day Treatment and Inpatient Unit, Taylorsville, UT
University of Utah School of Medicine Wellness Program, Salt Lake City, UT
New Perspectives Residential Treatment, Heber, UT
University of Utah Counseling Center, Salt Lake City, UT
Outback Wilderness Therapy, Lehi, UT
University of Utah EASS Clinic, Salt Lake City, UT
Aspiro Wilderness Therapy, Mt. Pleasant, UT
Research
Allie's research interests center around burnout among professional caregivers of various kinds. She has studied this concept in wilderness therapy field staff, and her dissertation looks at the influence of race and gender on experiences of burnout among physicians. Her ultimate interest is in how burnout in professionals impacts those they serve.
Personal
In her free time, Allie feels lucky to enjoy the outdoor activities that Utah has to offer, including rock climbing, hiking, skiing, biking, and trail running mountain ultramarathons. She is also currently working to complete her goal of 40 marathons before turning 40! She is most happy in red rock desert with her husband and their two mutts.