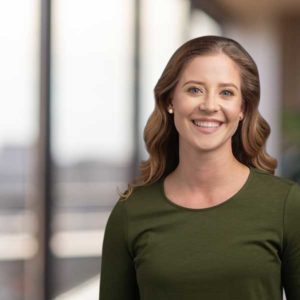 Bio
I graduated from Princeton University with a degree in English and Environmental Science. During my time at Princeton, I discovered my passion for working with struggling adolescents and young adults as a leader in a freshman orientation program. Following graduation, I continued to pursue this path in wilderness therapy as a field guide, clinician, and researcher. Eventually, I realized that I was particularly interested in psychological assessment, and began my doctoral degree in Counseling Psychology at the University of Utah.
I have since worked in a variety of inpatient and outpatient clinical settings and am currently in the 5th year of my doctorate program at the University of Utah. I have conducted individual, couples, and family therapy in community mental health settings, inpatient settings, and college counseling centers and I have a special expertise in autism and autism assessment, couples counseling, and a developing expertise in neuropsychology. I value being a part of a collaborative team, especially in completing comprehensive assessments that help to bring clarity to diagnosis, and give direction and purpose for future treatment.
My research interests center around burnout among professional caregivers of various kinds. I have studied this concept in wilderness therapy field staff, and I am writing my dissertation looking at the influence of race and gender on experiences of burnout among physicians. My ultimate interest is in how burnout in professionals impacts those they serve.
In my free time, I am lucky to enjoy the outdoor activities that Utah has to offer, including rock climbing, hiking, skiing, biking, and trail running ultramarathons. I also love to cook and I collect houseplants.
Experience
Advanced Practicum Counselor, University of Utah School of Medicine Wellness Program, Salt Lake City, UT
Clinical Life Coach, New Perspectives Residential Treatment, Heber, UT
Psychology Practicum Counselor, University of Utah Counseling Center, Salt Lake City, UT
Family Therapist, Outback Wilderness Therapy, Lehi, UT
Practicum Counselor, University of Utah EASS Clinic, Salt Lake City, UT
Clinical Assistant, Aspiro Wilderness Therapy, Mt. Pleasant, UT
Education
M.Ed. Counseling Psychology, University of Utah
BA, English and Environmental Science, Princeton University