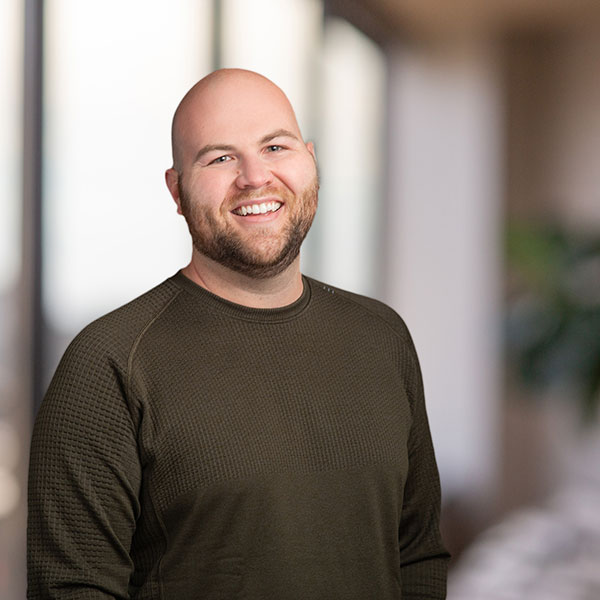 Licensed Clinical Psychologist UT 10966159-2501
Bio
I received my Bachelors degree in Psychology from Oklahoma State University in Stillwater, Oklahoma near where I was raised in rural Oklahoma. Following my undergraduate degree, I chose to stay at Oklahoma State for my graduate training and completed my Masters and Ph.D. in Clinical Psychology. My training eventually brought me to Utah when I matched here for my pre-doctoral clinical internship. Falling in love with the beautiful mountains and scenery in Utah helped solidify my decision to stay and build my career in this area.
My clinical experience and expertise has focused on youth and emerging adults. Throughout my training, I have gained experiences in a variety of outpatient settings providing individual, family, and group therapy. My background has included providing therapy and assessment services at a university campus clinic, completing developmental assessments at an academic medical center with a multidisciplinary team, and treating youth and their families with problematic sexual behavior. Most recently, I have been working in community mental health, providing comprehensive psychological and neuropsychological assessments to children and adults.
I have developed expertise in assessing neurodevelopmental disorders (e.g., Autism Spectrum Disorder, ADHD, etc.), which has given me a deep appreciation for individual differences and working with families who have children with developmental differences. I have profound respect and compassion for the obstacles families face as they navigate the intricacies of our healthcare system trying to help their children.
Outside of my work life, I enjoy spending time with my spouse and our two dogs. I love taking trips to new places and eating delicious food. Photography, watercolor painting, and music are a few of my hobbies that allow me to express my artistic interests.
Experience
Resident Psychologist, Wasatch Mental Health, Provo, UT
Pre-Doctoral Intern, Wasatch Mental Health, Provo, UT
Clinical Practicum Student, Treatment Clinic for Children with Sexual Behavior Problems, University of Oklahoma Health Sciences Center, Oklahoma City, OK
Clinical Practicum Student, A Better Chance (ABC) Clinic, University of Oklahoma Health Sciences Center, Oklahoma City, OK
Clinical Practicum Student, Psychological Services Center, Stillwater, OK
Education
Ph.D., Clinical Psychology, Oklahoma State University
M.S., Clinical Psychology, Oklahoma State University
B.A., Psychology, Oklahoma State University